"Death-Cast is calling with the warning of a lifetime – I'm going to die today."

First line in They Both Die at the End by Adam Silvera
It's a book tag! I was lucky enough to be tagged to do this amazing tag by Nefeli from BiblioNebula. Be sure to head over there to check out her version of this because she just had some of the most hilarious answers.
The Rules
Thank the person who nominated you.
Add the tag photo.
Add a meme for all the topics given.
Nominate at least 5 bloggers.
Add the link of the creator (Aaliya's Nook)
And don't forget to put the following tags: #thememeztag, #amemeforeverything
And then let's look at some memes!
A Harry Potter Meme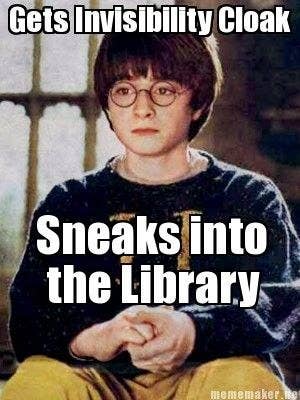 We all relate, right? Especially during these difficult times where libraries are shut down, although I do believe my own library's security system won't be fooled by an invisibility cloak. Harry is so lucky that the Restricted Section is so loosely guarded.
A Bookish Meme
Why are movie covers still a thing? If publishers really want to release a new edition of the book alongside the movie, give us the most stunning cover you can possibly create instead. Haven't they been paying attention the bookish community? We primarily buy books because they are pretty (or is that just me? 🤔)
A Covid-Related Meme
This meme especially made its rounds in the beginning of all this mess, and it was just too accurate. My life didn't change all that much when the quarantines and lockdowns started happening because I'm such an introvert and therefore don't see a whole lot of people anyway. My job stayed the same, so the only change was that the extroverts stopped bothering me. I was living the dream during those first couple of months.
Animal Meme
Just gonna leave this here.
Spooky Meme
I'm so sorry.
Cartoon-Character Related Meme
Anyone else feel like we've been falling down the stairs since 2016? I mean, 2021 doesn't really have to do much to be better than 2020, but even that might be a challenge.
Subject Meme
Of course I'm going with a foreign languages meme, and this one was definitely me when I was learning English. I still need to take a short pause whenever I need to spell one of these. "How many 'h's are there and where do they go?!?"
Irony Meme
I'm something of a EU fangirl myself (yes, I'm that much of a nerd), so I find this laugh-out-loud hilarious! The underlying message of him hating the EU without actually knowing much about it makes this even more appropriate.
Exam Meme
Not fun. I've experienced this once when I was taking my degree. We all thought it was a joke because you can't actually do that!! Apparently you can because your human rights are suspended while you're a university student.
Random Meme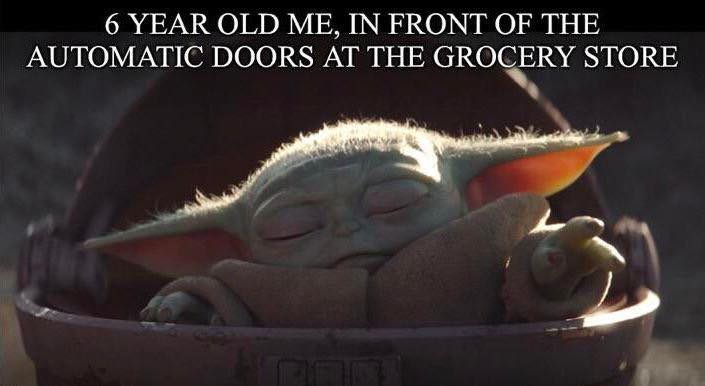 Had to get some baby Yoda in this post and this is too cute!
---
Those were my answers for The Memez Book Tag. And I'm actually tagging people this time:
As always, no pressure to do this if it's not your thing. I just really wanted to share your blog.
I had so much fun doing this tag and definitely fell into a hole of memes a couple of times. I ended up spending way too much time finding these answers, but I think that's the point. Anyway, let me know which one was your favorite!